visorcentral.com >> Stories >> Hardware
Updated: Visor Platinum $249 after rebate, Deluxe lowered to $199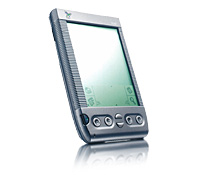 Last month Handspring stated that they were not considering price reductions on their Visor family to match Palm's price drop, but is seems like they have had a change of heart.

Handspring today dropped the price of Visor Deluxe permanently to $199 (the previous mail-in rebate ended today), and Visor Platinum is $249 after a mail-in rebate (a $50 savings).

In addition, for a limited time every Visor Deluxe order will come with a a free slim leather case (a $24.95 value).

The Platinum rebate is good May 4 through June 17.

Update: If you purchase any Visor model before June 17 Handspring also offers a $30 mail in rebate good when purchasing one of the following modules: Presenter-to-Go, eyemodule, SpringPort Modem 56 GlobalACCESS, GPS Companion, Thinmodem.

Discuss the price drops.


Copyright ©1999-2016 Smartphone Experts. All rights reserved : Terms of Use : Privacy Policy
VisorCentral is not not affiliated with or endorsed by Handspring Inc in any way.