visorcentral.com >> Stories >> VisorCentral
Charity Auction Update

Thank You

First I would like to thank all of the sponsors who donated gear and all of the bidders who purchased that gear for charity. So far we've raised around $2,000 and climbing. If you bought an item and are curious as to when you'll receive it, I can tell you we are working hard to get everything out. We have something like 40 shipments to make, so we are busy getting the packaging materials together and getting it all out the door. Most of you will probably receive your items next week. If you don't get your items by next Friday, contact me and I'll get you the tracking number for your shipment.

More Donations

Our friends at ThinkOutside, who invented the Stowaway keyboard, have donated an additional 10 keyboards. I'd like to thank them for their wonderful continued show of support for both VisorAdventure and the Red Cross donations. For these items I am going to post them on eBay so that everyone gets a chance at them. Thanks especially to Phil Baker and Rachel Wild at ThinkOutside.

Prizes

If you won a prize on the trip and are wondering how to claim that prize, just hold tight. I know that it is exciting to win something and everyone (including me) wants instant gratification. I am just swamped with everything going on, in addition to putting my life back together after the trip. I am going to start contacting all the winners starting this weekend. I will begin with the winners from the start of the trip and work my way along to the final winners in Denver. I appreciate all of your patience.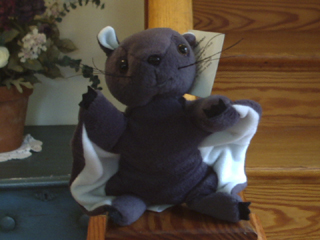 Squirrels

We've sponsored quite a few squirrels so far. I believe the count is around 20 or so, but I still have 280 to go. If you or anyone you know can spare just $10 to sponsor a squirrel, you can not only make a big difference financially, but each squirrel you sponsor will make some child very happy. These squirrels are so cute! All you do is sign up at PayPal.com and email $10 to agraham999@mac.com. I know we are all giving what we can and there are a lot of charities out there. Dana and I are going to personally deliver these squirrels and you not only are giving some cash to help families, but you are helping a squirrel find a new family. Thanks to David Pogue www.davidpogue.com and O'Reilly & Associates for donating the squirrels.




Copyright ©1999-2016 Smartphone Experts. All rights reserved : Terms of Use : Privacy Policy
VisorCentral is not not affiliated with or endorsed by Handspring Inc in any way.