visorcentral.com >> Stories >> Special Reports
VisorCentral Awards 2001
MultiMedia Module of the Year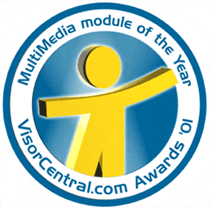 The Palm operating system has not exactly been known for its multimedia capabilities. Poor audio, low resolution, and limited memory have resulted in very limited efforts in multimedia on the platform.

That changed with the introduction of the Handspring Visor. Now users
can listen to music, take pictures, watch movies -- the possibilities
are endless!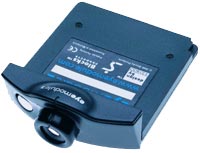 Winner: eyemodule2 by IDEO (now licensed to Handspring)


The eyemodule2 has addressed the complaints about the original eyemodule, like low resolution and poor images when pictures are take in low lighting. With desktop software that works with both Windows and Mac OS, the innovative eyecontact software that lets users associate images with address book items, and an intuitive interface, the eyemodule2 is a Springboard module that anyone can use.


Hromadka: This is a fantastic module. It is great for
quick pictures when on the go. Picture clarity has been dramatically
improved, and eyecontact is a godsend to people like me that want to put a face to a name.


Honorable Mention: Presenter-to-Go by Margi Systems


Road warriors rejoice! Now you don't have to lug around that laptop
just so you can give a Powerpoint presentation. With the
Presenter-to-Go Springboard module, users can project presentations (or
any Visor screenshot) to a projector/monitor that has a VGA connection,
while using a special remote control that utilizes the Visor's infrared
port. Business meetings may never be the same again.



Software Module of the Year >>


Copyright ©1999-2016 Smartphone Experts. All rights reserved : Terms of Use : Privacy Policy
VisorCentral is not not affiliated with or endorsed by Handspring Inc in any way.