visorcentral.com >> Stories >> Special Reports
VisorCentral Awards 2001
Software Module of the Year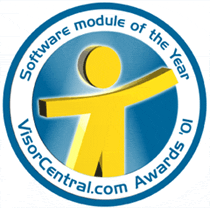 With the introduction of color, Palm OS applications started growing larger in size, becoming a problem for users with limited RAM. Although the Visor is now available in a 16 MB model, sometimes users don't want to have to carry large applications in precious RAM. With the advent of the Springboard slot, large or little-used applications could be released that were stored on a Springboard module and not in the Visor's memory.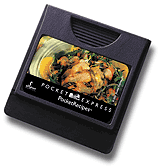 Winner:
Pocket Recipes by Pocket Express


Pocket Recipes allows users to have over 2500 recipes at their fingertips. These recipes are stored on the module itself, leaving room on the Visor for user-created recipes. Plus, you can quickly create shopping lists for the next trip to the store.


Hromadka: My wife really got a kick out of this module. Between this and the coolness of the Visor Neo, I may get her a Visor yet. The only thing missing is a more intuitive desktop application and Mac compatibility.


Honorable Mention: Entertainment Pack by Pocket Express


The classics never go away. Saving nearly 300 KB in memory, users can play Tetris, BlackJack, Lode Runner, PokerDice, PocketChess, and Solitaire all on one module. This is a great module to throw (gently) into the Visor when going on a long trip.

Location Module of the Year >>


Copyright ©1999-2016 Smartphone Experts. All rights reserved : Terms of Use : Privacy Policy
VisorCentral is not not affiliated with or endorsed by Handspring Inc in any way.