visorcentral.com >> Stories >> Software
Palm Desktop X 4.0b77 released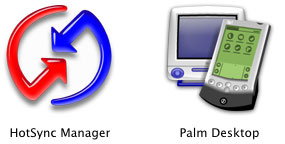 Palm has released a newer version of its Palm Desktop beta that runs on Mac OS X. Palm had accidently released a beta of the software just after Christmas and was deluged with people trying to download the software. The software is being mirrored now by Palm and Apple. I had no problems downloading the beta when I used the Apple mirror.

For the uninitiated, here are the new features of Palm Desktop X:
Improved Synchronization -- Improved synchronization and data compatibility gives users a more consistent transfer of data between their Palm handhelds and Palm Desktop software.
Native Mac OS X Support -- Mac OS X users no longer need to perform their HotSync operations in the "Classic" environment.
vCard and vCal -- Mac Palm Desktop users can share data with Windows Palm Desktop, Entourage X and Outlook 2000 users.
Multiple Languages -- Palm Desktop for Mac now can be viewed in six languages: English, French, German, Italian, Japanese and Spanish.
Improved Privacy -- Private records on the handheld are now also private on Palm Desktop.
Multiple Connection Types -- Multiple connection types can be used to synchronize without having to switch between connection settings.
Mac OS 9 Functionality -- Although this software product requires Mac OS X Version 10.1 for native Mac OS X support, Mac OS 9 users also can install the software and take advantage of its benefits.
This new version shows as being 4.0b77 (the original was 76). This new beta came out at just the right time, as I was having problems with the original. As stated in our original article, the beta does work with the Handspring Visor.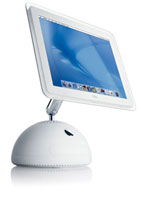 Apple itself introduced several new products. One of the products, iPhoto, allows users to seamlessly organize digital photographs with the option of publishing their images directly to Apple's iTools website or order paper prints without leaving the iPhoto application. I threw together a quick website with ease. Perhaps Palm could work with Apple to make a conduit that lets users then carry their photographs on Palm-compatible handheld computers.
Apple's other new product announcement was the redesigned iMac, an LCD-based computer with an all-in-one design that outpaces the PowerMac on some levels. I have found my next home computer.



Copyright ©1999-2016 Smartphone Experts. All rights reserved : Terms of Use : Privacy Policy
VisorCentral is not not affiliated with or endorsed by Handspring Inc in any way.