visorcentral.com >> Products & Reviews >> Modules
Raycom Personal Massager




Product Info
Details Availability Pricing


The Software

Like all true springboards, the software loaded itself onto the Visor, no extra installations needed to get this baby running. The software is very easy to use, just choose a function (squeezing, chopping or tapping) or mode (shoulder, back, arm/leg, or toning (toning comes with the update)), click start, set pressure level to desired state, sit back and relax. One thing I really like about this module is that you can use any other palm application while the software is running, I can play Zap2000 while getting a massage, KEWL! You can control the pressure to your massage by using the up and down hard keys. I also liked the little, but informative graphics that is shown in the massage application while a massage is in session. The software also has a body guide that shows you the recommended areas where you should place the gel pads.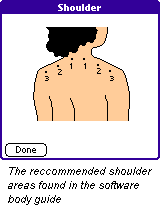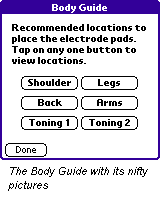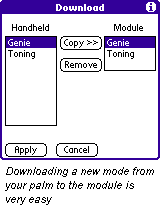 One great feature to this module is that you can make your own personal massage modes other than the ones already available to you and you can download from the Raynet technologies website and install new modes onto the springboard module. For example, the update which can be downloaded at their website adds a new "toning" mode. After downloading this update I liked the massager even more! But don't get your hopes up, this does not whatsoever replace exercise. I talked to Mr. TC Pang, Managing Director of Raynet technologies, to understand what the toning mode can do and learned that by using the toning mode before a workout at the gym, the respective muscles are loosened allowing a much smoother and more effective workout.

The Smart Power Pack >>


Copyright ©1999-2016 Smartphone Experts. All rights reserved : Terms of Use : Privacy Policy
VisorCentral is not not affiliated with or endorsed by Handspring Inc in any way.