visorcentral.com >> Stories >> Commentary
YA Edge deal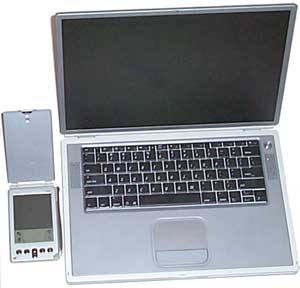 Ok, there's about a kajillion different offers for the Visor Edge going on right now. Handspring now includes a free aluminum case ($39.99 value) with the Visor Edge. The offer is only available at participating retail stores -- not through the Handspring website.

If you buy the Visor Edge through Handspring's website, you can trade in your old handheld and get $100 towards the Visor Edge.

You can also purchase a VisorPhone for $99 when purchasing a Visor Edge or Prism from Handspring's website. Now that is a good deal.

Thanks to Miradu2000 for the news.
Copyright ©1999-2016 Smartphone Experts. All rights reserved : Terms of Use : Privacy Policy
VisorCentral is not not affiliated with or endorsed by Handspring Inc in any way.