visorcentral.com >> Stories >> Special Reports
VisorCentral Awards 2001
Application of the Year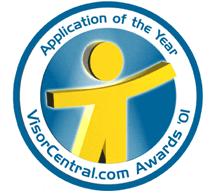 Where would the Palm operating system be without the thousands of applications that are available for it? Perish the thought. Thankfully, new applications are released every day that extend the Visor's usefullness to things no one would have ever thought possible.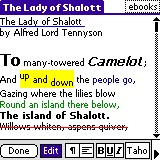 Winner: WordSmith by Blue Nomad


Take everything useful from Microsoft Word and cram it into an intuitive interface on the Visor, and you have WordSmith. In addition to being a DOC editor and a Memopad replacement, WordSmith lets users edit Microsoft Word documents seamlessly on any Palm OS device. WordSmith is "a better Word than Word," and even outpaces the Pocket PC's Pocket Word in some instances.


Hromadka: If you use Microsoft Word, you need this application. With an excellent conduit and a great interface, this application has replaced my Memopad button on my Visor. Great features like FineType fonts and color support make this product the most significant application since BackupBuddy, also made by Blue Nomad.


Ducker: There's no doubt about it, WordSmith is the best word processor out there for the Palm platform. It has almost every feature I need, and FineType makes reading the Visor's screen easy on my eyes. Wordsmith has new updates and features monthly, and their customer service rocks!


Honorable Mention: Zap! 2016 by Astraware


This is the application that brought games on the Palm OS to the level of the Nintendo GameBoy. Included in products like the GameFace joystick and BeatPlus module, Zap is a great space shoot'em up that has great graphics and sound effects, not to mention being the first 16-bit color application. This is the game that makes meetings bearable.


Last year's winner: QuickSheet 5.0



Communications Module of the Year >>


Copyright ©1999-2016 Smartphone Experts. All rights reserved : Terms of Use : Privacy Policy
VisorCentral is not not affiliated with or endorsed by Handspring Inc in any way.