visorcentral.com >> Stories >> Hardware
New rugged case for Visor line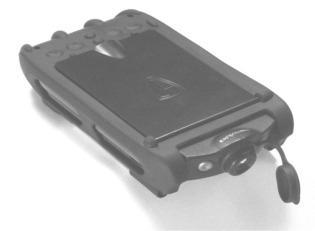 It has become a rare occurrence to see new accessories that are specifically made for the Visor.

Active Armor recently introduced the Active Armor line of cases for Visors.

The Active Armor case which comes in 3 colors (Graphite, Silver, and Translucent) is a new rubber case for the Handspring Visor. It will work with any Visor's that have the shape of the Deluxe, I.E the Neo, Pro, Platinum, Deluxe and Solo. Unlike other rubber cases, this one is specifically designed to fit all of the Visor's needs.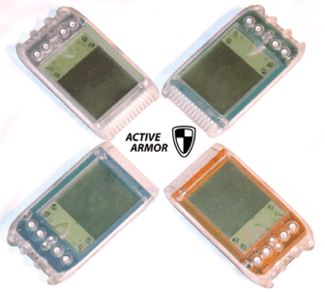 It's body is made out of soft rubber, but it has a flip lid made up of hard plastic. It has holes for microphone, IR, and LED cut out, and more importantly, will work with almost every single springboard module! It will also sync in case using a cable.

The most intriguing feature of this case is its ability to use have an open springboard slot. "Right out of the box, the Active Armorô case has a design that leaves part of the top and back of the case open, so that modules of various sizes can be added and removed, while the Visor handheld is still protected. Knowing that the needs of the Visor user are very different, we also incorporated a few additional cutout areas that further increase the functional abilities of this case."

Two stylus slots are integrated into the case. Also two small loops are at the bottom for use with a small carabiner or other strap to connect it to belt or necklace. Available now online for $29.95.





Copyright ©1999-2016 Smartphone Experts. All rights reserved : Terms of Use : Privacy Policy
VisorCentral is not not affiliated with or endorsed by Handspring Inc in any way.