visorcentral.com >> Stories >> Hardware
Treo 270 Leaked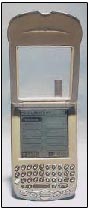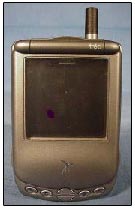 VisorCentral user jwardell recently browsed FCC's website and found some very interesting information on Handspring's next communicator model - the Treo 270.

FCC's website has plenty of information on Treo 270, and among the published items you find the the Treo 270 manual.

The Atlanta (the codename for the Treo 270) has the same form factor as the Treo 180, but it offers something the 180 missing: A color screen and a backlit keyboard.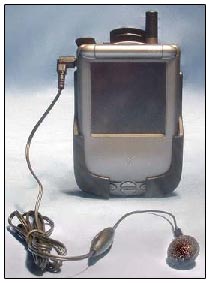 From the manual:

"On color models, the backlight illuminates the keyboard and on monochrome models, the backlight illuminates the screen. On both models, the backlight is noticeable only in relatively dark environments...

When wireless mode is on, your communicator battery provides approximately 3 hours of talk time or 150 hours of standby time. When wireless mode is off, the battery provides about 1 week of normal use in handheld mode."

Surprisingly even though the screen is color is lasts just as long in wireless mode as its grayscale counterpart.

VisorCentral reader Greg Gaub tells us more about the Treo 270 from what he has seen himself. On the discussion board he talks about
how the Treo 270 has two settings for backlighting - In daylight the screen is on "high" and no backlit keyboard, and at night you can turn the backlit keyboard on, and the screen can go into a low brightness.

The Treo 270 uses the same Wavecomm chip as the Treo 180, and it is unknown if it will ship with GPRS enabled.

If you have any more info about the Treo 270 please feel free to email us! Also of note is the Beltclip case that the Handspring showcases on FCC's website.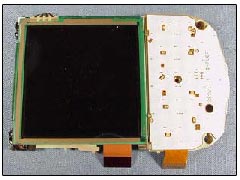 Copyright ©1999-2016 Smartphone Experts. All rights reserved : Terms of Use : Privacy Policy
VisorCentral is not not affiliated with or endorsed by Handspring Inc in any way.