visorcentral.com >> Stories >> Hardware
Emergency Prism charger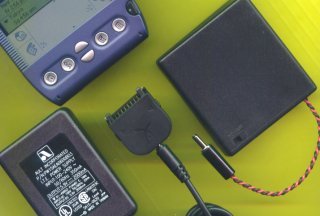 Tech Center Labs will be releasing a Charger Adapter for the
Prism by the end of next week. The adapter will accept the standard cradle power supply and for emergencies it also accepts an optional battery module. Both products will be under $20 each.

I wish I would have had one of these before I left for Comdex.
Copyright ©1999-2016 Smartphone Experts. All rights reserved : Terms of Use : Privacy Policy
VisorCentral is not not affiliated with or endorsed by Handspring Inc in any way.